Join us at Toyota Naas to experience our full range. Just register, and your favourite vehicle will be ready when you arrive!
The best way to experience a Toyota is to drive one. A test drive appointment will be able to demonstrate the innovative technologies, outstanding performance and unmistakable Toyota design alongside a member of our team here at Toyota Naas, who will answer any questions you may have.
Please note license restrictions apply to take a test drive. Drivers must be over 18 and hold a full, valid driving license. If your test drive request is confirmed, you will also need to bring your driving license to your appointment.
Please contact us using the form below or the details at the bottom of this page to arrange your test drive.
📅 Date: 25th - 28th May 2023
📍 Location: Sallins Road, Naas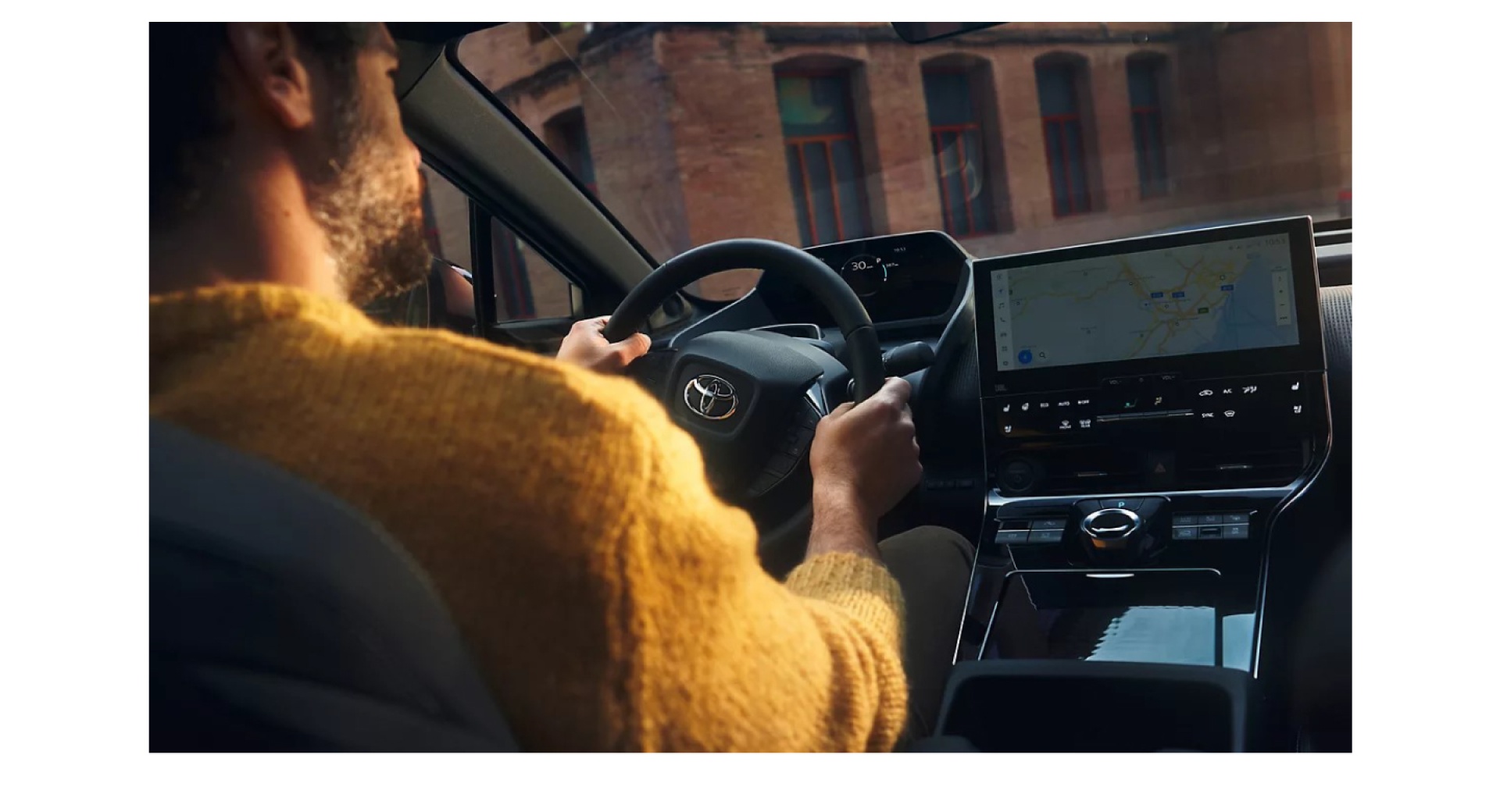 EXCLUSIVE 232 OFFER!
Limited Time Offer: Free Dash Camera* with Every New Car Purchase!
Get ready to hit the road with confidence! Order a brand new Toyota from us and receive a Toyota Dash Camera absolutely FREE! 🎉
Whether you're a seasoned adventurer or a daily commuter, our Toyota Dash Camera will enhance your driving experience. Here's why you'll love it:
✅ Crystal-Clear Footage: Record every detail in high-definition clarity, ensuring you never miss a moment.
✅ 24/7 Protection: Enjoy peace of mind with continuous monitoring, capturing incidents both on the road and while parked.
✅ Advanced Safety Features: Benefit from built-in collision detection, lane departure warnings, and more, helping you stay safe behind the wheel.
Don't miss out on this amazing offer! Upgrade your driving experience and get your FREE DASH CAMERA!
*Offer valid only during the promotional period ( from 15th May to 31st July).

Visit our showroom or contact us to place your order and claim your free Dash Camera. Drive with confidence and capture memories that last a lifetime.
To secure your spot at our test drive event, simply give us a call or visit our website.
Our team will be delighted to assist you with any questions or concerns you may have.
Reserve your place below or Give us a Call 📞 (045) 897 589:
Book a Test Drive